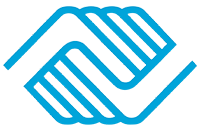 BUILD CONFIDENCE, UNLOCK POTENTIAL
Enroll your child in Boys & Girls Clubs of Muncie to give them access to positive role models, fun and educational activities, nourishing meals and opportunities to build character in a safe environment. Membership costs just $15 per year; however, no child will be turned away due to inability to pay. On occasion, specialized programming or field trips may require additional fees.
Boys & Girls Clubs of Muncie accepts youth in kindergarten through 12th grade.
To enroll your child, please download the standard membership form below, fill it out
and email it to ahacker@bgcmuncie.org or drop it off at our Madison St. Unit at 1710 S. Madison St.
"While my wildest dreams could not have envisioned the impact a seemingly insignificant act could impart, walking through the doors of the Boys & Girls Clubs has changed my life forever."
Check out what's going on at the Clubs.