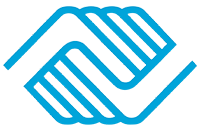 BUILD CONFIDENCE, UNLOCK POTENTIAL
Enroll your child in Boys & Girls Clubs of Muncie to give them access to positive role models, fun and educational activities, nourishing meals and opportunities to build character in a safe environment. Membership costs just $15 per year; however, no child will be turned away due to inability to pay. On occasion, specialized programming or field trips may require additional fees.
Boys & Girls Clubs of Muncie accepts youth in kindergarten through 12th grade.
Registration is now open for Summer Camp for all youth in Muncie while space is available.
If you have questions about registration please contact Ms. Alycia at 282-4461 ext. 200.
Ready to enroll? Click the blue button below.
"While my wildest dreams could not have envisioned the impact a seemingly insignificant act could impart, walking through the doors of the Boys & Girls Clubs has changed my life forever."