Covid-19 Club Precautions
Dear Boys & Girls Clubs Families,
As mentioned yesterday (March 12), we want to remain open to our families who need us most. We will do so as long as we can remain open safely for our Staff, and volunteers, and our families who are unable to keep their children home safely. Pursuant to CDC suggestions, our offerings for the next two weeks (March 16th – March 27th) will, as of this moment, be from 7:30 – 5:15, and limited to 50 elementary school aged members (at our Madison Street Clubhouse), and limited to 15 middle school aged members (at our Roy C. Buley Clubhouse). Preregistration will be required.
A safe place to learn and grow

Ongoing relationships with caring, adult professionals

Life-enhancing programs and character development experiences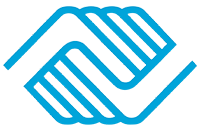 Make a DIFFERENCE in a Child's Life TODAY!